C3.ai and Hewlett Packard Enterprise are partnering to offer customers the flexibility to deploy AI and IoT solutions on premises. The C3 AI Appliance, preinstalled on HPE integrated systems, delivers operational efficiencies and flexible on-premises deployment options.
---
"The combined power of HPE hybrid cloud solutions and the C3 AI Suite delivers a powerful offering to rapidly scale and bolster digital transformation efforts at the world's leading organizations. We're enthusiastic about working with HPE to give customers across critical industries, a best-in-class offering."
—Ed Abbo
C3.ai President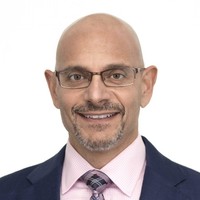 ---
"The tight integration of the C3 AI Suite with HPE's ProLiant family of servers, including the HPE ProLiant for Microsoft Azure Stack, unlocks tremendous value for organizations across the globe and in every vertical market – enabling AI, machine learning, and deep learning while addressing governance, compliance, and security needs."
—Phillip Cutrone
VP and GM of the WW OEM Business at HPE
The C3 AI Suite on HPE
The C3 AI Appliance is for organizations requiring an on-premises or hybrid cloud and edge computing environment. This is often required for AI and IoT use cases in financial services, mining, oil and gas, healthcare, manufacturing, aerospace and defense, and the public sector. The C3 AI Appliance also addresses the needs of organizations that cannot use public cloud applications due to governance, compliance, and IT requirements.
Edge
For all edge applications in environments such as offshore platforms and mining with immediate computation requirements or poor connectivity.
Public Cloud
For customers such as hospitals and manufacturing companies that want flexibility to address multi-cloud use cases on AWS, Azure, and GCP.
Private Cloud
For on-premises in data centers of customers such as Banks, and Government bodies, with stringent security and governance requirements.
See How C3.ai Impacts Industries
Impact by industry—across the value chain.
Utilities
Oil & Gas / Mining
Industrial / Manufacturing
Consumer Packaged Goods
Aerospace & Defense
Financial Services
Healthcare
Retail
Telecom
Public Sector / Cities
Explore the C3.ai - HPE Alliance
Discover the possibilities of AI and IoT for your business.