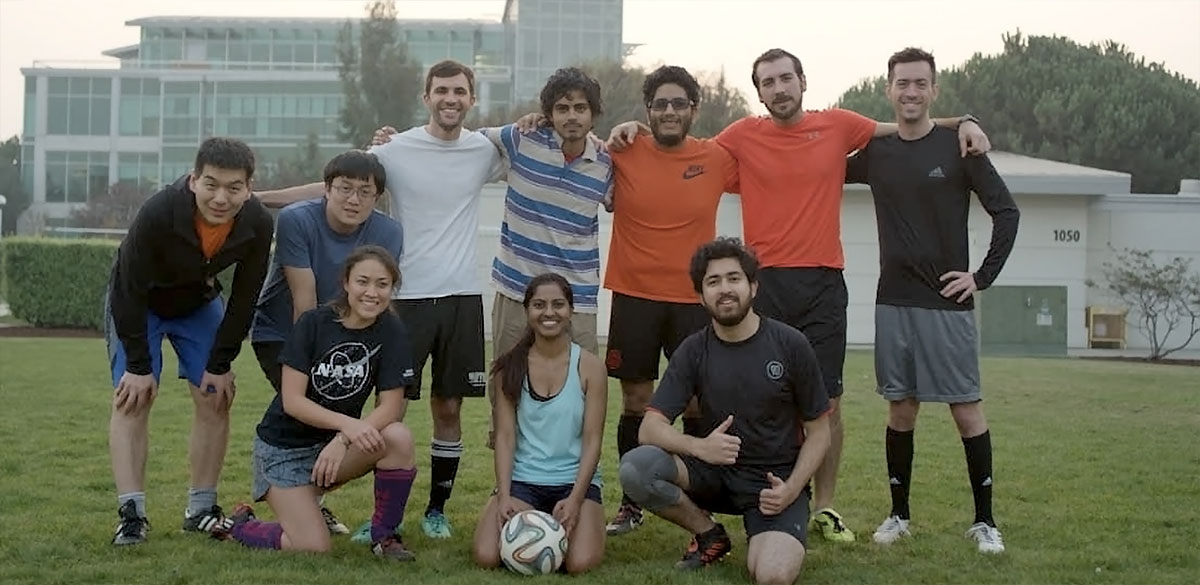 Launch your career with meaningful work
Launch your career with meaningful work. Interns and early professionals receive mentorship from business and technology leaders, bonuses for self-learning course completions, and a strong network of support for professional development. C3.ai will even pay for your master's degree in computer science/data science from the University of Illinois!
Work with the best people
in technology and business
Our core values

Innovation
Our ambition is to solve problems that have never been solved before.

Curiosity
We are self-learners, fulfilled by continuous knowledge acquisition to accelerate innovation.

Integrity
We comport ourselves with unwavering ethical integrity, respect, and courtesy.

Collective Intelligence
The respect we have for the intelligence and capabilities of one another fosters boundless collaboration.
Great benefits lead to great work
From our uniquely designed office to our comprehensive health benefits, C3.ai strives to cultivate a healthy, happy, and team-oriented work environment and culture.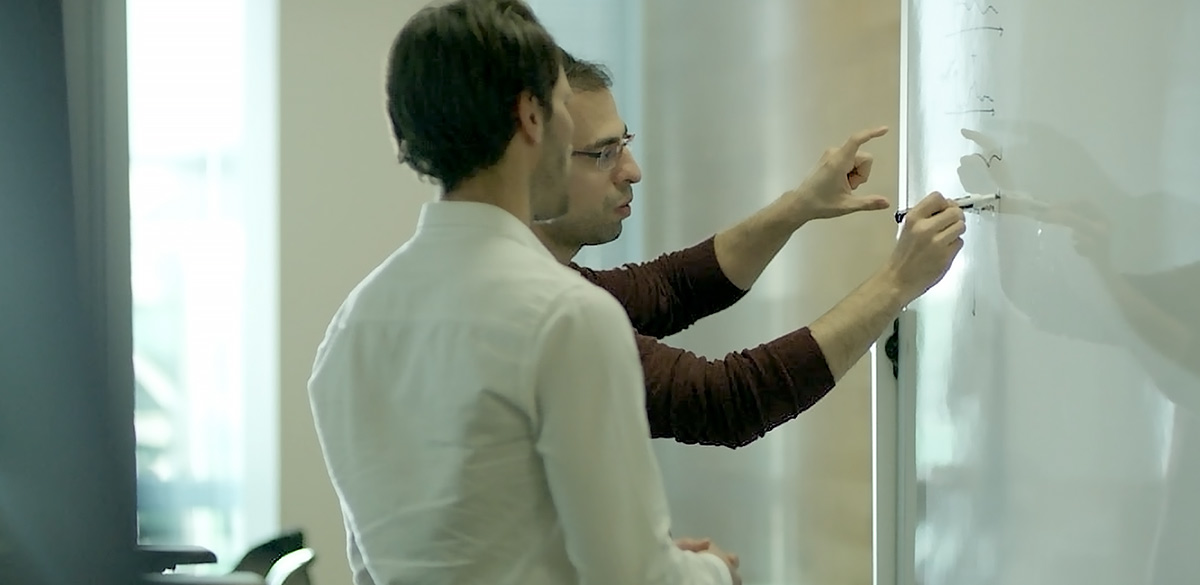 Education
Lifelong learning is a part of C3.ai. That's why we will cover the total cost for employees to earn a master's degree in computer science online. Those who complete the degree get three more big perks—a $25,000 cash bonus, a guaranteed 15% raise and a stock grant.
Relax and recharge
C3.ai offers 15 days of paid time off every year. As your tenure with the company grows so does your paid time off! C3.ai also offers 10 paid public holidays around which you can build your vacation leave.
Training
C3.ai holds monthly employee training sessions as well as weekly lunch-and-learns. C3.ai also encourages further education by offering bonuses for the successful completion of select online courses.
Health coverage
C3.ai offers competitive coverage. Our program includes medical, dental, and vision.
401K
C3.ai offers fund options via Charles Schwab for retirement savings.
Equity
Stock options are granted to all full-time C3.ai employees.
Free gym membership
To help keep you at the top of your game, C3.ai offers employees a free gym membership at our state-of-the-art fitness facility.
Catered lunches daily
C3.ai provides a fully stocked snack area and beverage refrigerator that contains everything from energy drinks to sodas and iced tea. Every day C3.ai provides a catered, gourmet lunch so that the team can relax together and share ideas.
Commuter check program
C3.ai offers tax saving commuter benefits program.
Travel assistance
Employees are provided global health insurance while traveling for business
Wireless services discount
C3.ai employees are eligible for discounts from Verizon and AT&T.
Ping-pong and pool tables
C3.ai has been known to host ping-pong and pool tournaments, allowing you to step away from the monitor. This is the perfect opportunity to enjoy coworkers while hitting a white ball at them.
Friday happy hour
Relax and unwind at the end of the week at C3's weekly Friday Happy Hour. Enjoy good food, good drinks and great company at our office.
Flexible spending accounts
C3.ai offers both Health Care and Dependent Care Flexible Spending Accounts. Both accounts enable you to pay for essential health and wellness before you pay taxes on it.
Life insurance
C3.ai offers short term / long term disability, life insurance and AD&D insurance.
Additional leave benefits
C3.ai offers paid time off for bereavement and jury leave.
Bagel breakfast
It's the most important meal of the day. C3.ai offers breakfast five days a week, including bagels, muffins, oatmeal, cereal, fruit, and delicious coffee.
Our hiring process is transparent
Submit a resumé and a member of our hiring team will promptly review your application.
A member of our hiring team will conduct an initial screen to learn more about your qualifications and share more details regarding the opportunity.
If you pass the initial screen, you may be sent a technical coding challenge or asked to complete a written assignment and presentation. These assessments provide an opportunity to showcase your knowledge and skills.
Candidates passing the assessment stage will undergo a few interview rounds with managers and senior leaders. These interviews may be via video or onsite.
Congratulations! We will extend a meaningful offer and welcome you to the C3.ai team.
C3.ai is an Equal Employment Opportunity and Affirmative Action Employer, and supports a diverse, inclusive work environment. We do not discriminate based on race, color, religious creed, gender (including gender identity and gender expression), religion, marital status, age, national origin or ancestry, physical or mental disability, medical condition, genetic information, sexual orientation, military or veteran status, or other applicable legally protected characteristics. C3.ai is committed to providing reasonable accommodations for qualified individuals with disabilities and disabled veterans as they go through our job application process. If you need assistance or an accommodation due to a disability, you may contact us at hrsupport@c3.ai. If you would like to view a copy of the company's Affirmative Action Plan or policy statements, please email hrsupport@c3.ai. The following links provide more information regarding the Federal laws prohibiting discrimination in employment: Equal Employment Opportunity Is The Law, EEO Is The Law Supplement, Pay Transparency Policy. C3.ai participates in E-Verify as required by law.