For centuries, internships and apprenticeships have been part of the educational experience for students worldwide. Prior to the modern-day version of an internship, apprentices worked alongside experts in their field to master trades such as carpentry or painting. The Industrial Revolution brought about a surge in apprenticeship programs as employers sought to train for the unique skills needed to maintain and operate heavy machinery.
The term "internship" was first used in the medical profession. Medical students would regularly put into practice their classroom training working alongside a doctor. Today, a wide variety of public, non-profit, and private organizations host interns to work alongside their professional staff. Internships offer a unique mechanism for students to both learn and contribute.
C3.ai vigorously engages early professional talent through our summer internship program. In the fall and spring semesters, C3.ai recruiters hosted information sessions and career fairs at top universities in the United States. Hiring teams reviewed 10,976 applications from students keen to spend a summer working alongside our talented software engineering, user experience design, strategy, product management, and data science groups. Applicants underwent rigorous technical assessments and multiple interview rounds to gauge the depth of each candidate's knowledge, skills, abilities, and competencies in their field. Ultimately, the top nine applicants were selected to join our Redwood City, California, team for the summer. (For those of you keeping score, that's an acceptance rate below 0.1%, making our intern program roughly 50 times more competitive than getting into Harvard as an undergraduate.)
The nine interns participated in an onboarding process designed to clearly set expectations for the goal of the C3.ai internship program: Provide talented young professionals a meaningful work experience with real business impact that also fosters an opportunity for them to grow their skills.
By week two, each intern had worked with their manager to prepare written work objectives. These objectives also painted a clear picture of what a successful internship would look like. Throughout the summer, our C3.ai interns worked—quite diligently—to complete those objectives, and they had regular check-ins with their mentors and managers to track and ensure their progress.
Our interns participated in a wide variety of projects. From developing data science models to building AI software applications, all of our interns contributed in meaningful ways. They also participated in several activities outside the workplace, including a community service event at Second Harvest Food Bank, where they distributed produce to over 60 families in the Redwood City area. In July, the interns had a private lunch with C3.ai CEO Tom Siebel, offering them the opportunity to describe their experiences, learnings, and accomplishments. Tom answered their questions on topics ranging from C3.ai's future to his own experience leading and building companies. To further develop their teambuilding skills and observe National Intern Day, interns even took sailing lessons on San Francisco Bay! To conclude the summer, each intern presented a summary of their project, experience, and lessons learned to the entire company.
The C3.ai internship program was a great success, and it has been wonderful to read accounts directly from our interns about their experience. As you read their blogs and perhaps reflect where to work this summer, consider joining C3.ai for an internship of meaningful work.
Intern Blogs:
Michael Liu:
Making an Impact on High-Impact Projects
Brent Peus:
Access, Asking, and Amenities
Dominic Croce:
Discovering the Value of a Collaborative Environment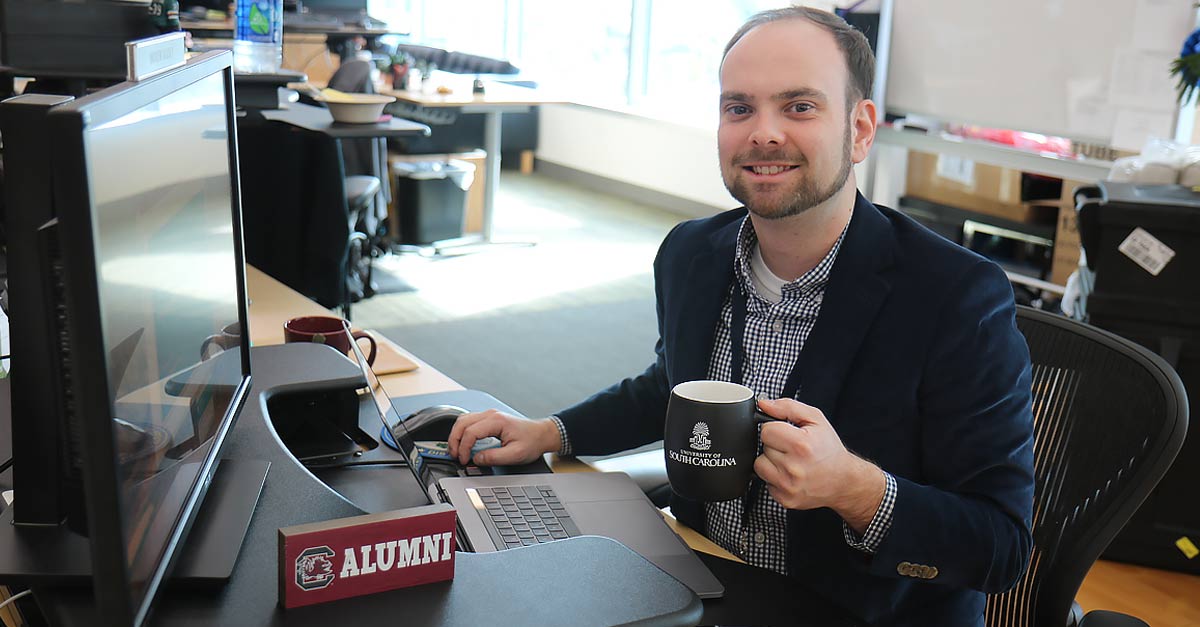 Andrew Dorsey is the Director of Talent Acquisition at C3.ai. He holds a Bachelor of Arts in Political Science (Summa Cum Laude)' a Master of Public Administration' and a Master of Human Resources degree from the University of South Carolina. He has visited over 70 countries' enjoys hikes around his new California home' follows politics' watches college football (Go Gamecocks!)' and brews a great cup of coffee.