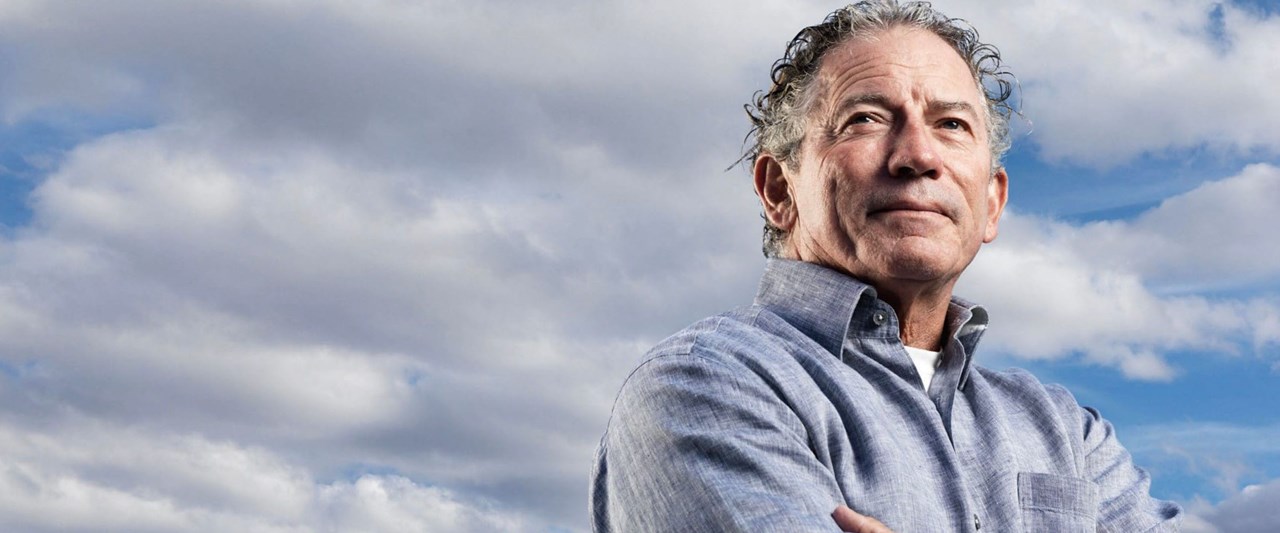 Silicon Valley entrepreneur is bringing artificial intelligence to the oil and gas industry
Thomas Siebel is the leading force behind C3.ai, the Silicon Valley firm that has formed an exclusive partnership with Baker Hughes to bring its artificial intelligence (AI) solutions to the oil and gas industry. While the agreement was forged just nine months ago—with Microsoft Azure added to the mix in November—it has already launched six products and has its eyes on every part of the energy value chain.
The founder, chairman and CEO of C3.ai is perhaps most famous for Siebel Systems, the pioneer of customer relationship management (CRM) software that he founded in 1993. Since selling his eponymous firm to Oracle in 2006, the tech billionaire set up a new company to provide platform as a service (PaaS) and software as a service (SaaS) applications for enterprise-scale big data, predictive analytics, AI and internet of things (IoT) solutions. It has clients from the US Department of Defense, 3M and global banks to energy companies, which range from major Shell to French utility Engie.
Siebel was EY's entrepreneur of the year on multiple occasions and Goldman Sachs' most intriguing entrepreneur 2018, to add to his myriad government, honorary academic and philanthropic accolades. He is the author of 11 thought-leading books on the digital transformation.
How did the relationship between C3.ai and Baker Hughes come about?
Siebel: C3.ai had been building a 'technology stack' for about 10 years, which has been successfully deployed for AI applications at very large multinational companies such as Enel, Engie, Bank of America and the United States Air Force. In December 2018 we were approached by Baker Hughes about combining our technology with its oil and gas expertise, to form a strategic business partnership. The idea was to come up with a complete set of digital solutions for the energy industry—upstream, midstream and downstream.
We entered into that agreement and have now been engaged in it for about nine months and have six products in the ­market including ones to enhance reliability and, launched in February, to optimise production.
By the time we are done—which will take a couple of years as it is an almost $0.5bn effort—we will have brought together a set of AI-based solutions that address the entire oil and gas value chain, from exploration, well placement analytics, production optimisation, predictive maintenance, hydrocarbon loss accounting and energy management to retail [fuel station] analytics. It is a very considerable effort. Now Microsoft has joined with us we have a tripartite alliance focused on the largest oil and gas companies in the world.
Our whole company focused on it. Baker Hughes has 12,000 people selling these solutions and Microsoft has 1,200 people supporting us. We think we are uniquely positioned to bring these solutions to pretty much any company.
Once a company adopts your AI platform how deeply embedded does it become within the company?
Siebel: Our largest customer is Shell—and it is going everywhere within Shell. For example, we do AI-based predictive maintenance for offshore oil rigs and, for LNG operations for Queensland Gas in Australia, predictive maintenance and process optimisation. We do descriptive and predictive analytics for 0.5mn valves. That is a very large application.
With the emergence of AI, which types of firm are the ones really creating value? The traditional energy firms or technology firms?
Siebel: I do not think AI takes anything away from anybody. It is not replacing brainpower, but it is certainly enhancing human capability. It allows people to make better informed, data-driven decisions that result in lower-cost, cleaner and safer energy as well as a dramatic reduction in environmental accidents and a proliferation of renewable energy sources. These tools inform people who make decisions, they can process datasets and solve algorithmic problems that are beyond the capability of the human mind.
I have spent four decades in the software business and I have never partnered this deeply. I have been in a lot of partnerships before—with Accenture, IBM, Microsoft, Sun Microsystems and others—but I have never seen a partner so committed and has such a depth of domain expertise.
Are the AI algorithms unique to each customer?
Siebel: We make a platform called the C3 AI Suite, which was a big project involving about 1mn lines of code. [Based on this] we sell applications such as AI-based predictive maintenance. This might be applied to low pressure compressors at Shell, ESPs at Equinor or wind turbines at whoever is operating them. The machine-learning models for Shell's wind turbines are owned by Shell. Machine-learning benefits from processing huge amounts of data.
Can small oil and gas companies get the same benefit?
Siebel: Nobody is really that small. Large could be 30,000 ESPs and small could be 1000. This is still pretty big, big enough to build a machine-learning model. It is important to understand that we are not using the same machine-learning model at Occidental that we use at Shell or Aramco. The application is the same, but the data are different and the failure modes [the way something might fail] are different, so you must build different machine-learning models. The smaller the installation, the smaller the price—so it is quite affordable.
You have authored books about creative destruction in the corporate world. How do you see this process playing out for oil and gas?
Siebel: The principles that I write about in the book are true. Companies that do not take advantage of this new generation of technologies—including big data and AI, and elastic cloud computing—will not be competitive and will go out of business.
Will AI fundamentally change the risk profile of the industry, to make it more predictable?
Siebel: Absolutely. The industry is going to be much more agile, data-driven, sensitive to climate events and resilient. In 20 years, the energy industry will be unrecognisable from how it is today. Everything will be automated, connected and analysed. Failure modes will be identified in advance and all activities will be optimised.
Historically, there have been some pretty big risks—[inevitable when] dealing with large volumes of hydrocarbons under a lot of pressure—that will be dramatically improved. No question about it.
Do you think that the energy transition will play out faster that people envisage?
Siebel: Do I think hydrocarbons will go away anytime soon? Not likely. What is the common consensus anyway? But we are going to see a dramatic increase in the amount of renewable energy. This will not be driven by a political motive to be green but by a purely financial motive—companies will be able to make more money marketing renewables than hydrocarbon-based energy. The fact of the matter is energy prices are plummeting and carbon footprint per Btu is plummeting.
How far out into the future do you have a clear idea of how the industry will ­develop?
Siebel: We will see a digital transformation of the energy industry. Baker Hughes is going to be the leader in that space—it is probably a decade ahead of its competitors, which is a pretty good place to be. I can see our road map for four years, when we have automated the entire value chain. Then we are going to get into a situation where we have [emissions] trading transactions. People will want the ability to calculate their footprint in real time and then mitigate it, including through the purchase of carbon credits.
Technology is going to dramatically change the industry, improve it for the better. It will improve people's jobs, reduce environmental impact, reduce greenhouse gas footprint and increase renewable energy. These are all good things.
Read the full article here.