The C3 AI Suite leverages the full power of Amazon Web Services for the rapid design, development, deployment, and operation of next-generation SaaS applications – applying AI at scale across a multiplicity of data sources to generate and operationalize predictive insights in near-real time.
---
Together, C3.ai and AWS provide superior capabilities for developing, deploying, and elastically operating AI and IoT applications at massive scale. With the C3 AI Suite on AWS, developers and data scientists can solve previously unsolvable business problems 10x faster than with alternative technologies and solutions. The C3 AI Suite is pre-integrated with over 40 AWS services, accelerating AI and IoT application development by enabling users to rapidly:
Unify and federate disparate data sources
Develop sophisticated analytics
Train machine learning algorithms and deep learning algorithms
Operationalize AI-based insights into production applications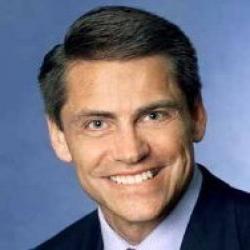 ---
"C3.ai plays an important role at the forefront of enabling some of the world's largest enterprises, across all verticals, to realize the immediate business benefits of elastic cloud computing in ways that were unimaginable even a few years ago. C3's work ensures their customers can focus their valuable resources on delivering innovative IoT solutions to their end users, instead of managing the heavy lifting of the underlying IT infrastructure platform needed to support it."
—Mike Clayville
Vice President Worldwide Commercial Sales
Amazon Web Services
The C3 AI Suite on AWS
C3.ai and AWS's combined offering enables application developers and data scientists to immediately focus on delivering valuable applications without the need to integrate and manage the underlying cloud infrastructure and services.
Compute
Amazon EC2
Amazon EC2 Auto Scaling
Amazon Elastic Container Service for Kubernetes
AWS Lambda
Database
Amazon Aurora
Amazon RDS
Amazon DynamoDB
Amazon Redshift
Amazon ElastiCache
Machine Learning
Amazon Deep Learning AMIs
Amazon Rekognition
Amazon Comprehend
Amazon Transcribe
Amazon Translate
Management
AWS OpsWorks
AWS Auto Scaling
Amazon CloudWatch
AWS CloudFormation
Storage
Amazon S3
Amazon Glacier
Amazon Elastic Block Storage
IoT
AWS IoT Core
AWS Greengrass
AWS IoT Device Management
Analytics
Amazon Kinesis
Amazon EMR
Amazon Athena
Networking
Amazon Virtual Private Cloud
Elastic Load Balancing
Application Integration
Amazon SQS
Amazon Simple Notification Service
Featured Case Studies
C3.ai on AWS enables powerful AI and machine learning applications including predictive maintenance, fraud detection, stochastic inventory and supply network optimization, sensor network health, energy management, and CRM.
See How C3.ai Impacts Industries
Impact by industry—across the value chain.
Utilities
Oil & Gas / Mining
Industrial / Manufacturing
Consumer Packaged Goods
Aerospace & Defense
Financial Services
Healthcare
Retail
Telecom
Public Sector / Cities
Explore the C3.ai - AWS Alliance
Discover the possibilities of AI and IoT for your business.