AI, IoT, and digital transformation initiatives are possible when the potential of big data and elastic cloud computing is fulfilled by machine learning capabilities to create self-learning systems. Combining the proven capabilities of the C3 AI Suite in big data processing and comprehensive analytics with Google Cloud's world-class AI algorithms and cloud infrastructure allows for enterprise-scale AI and operational transformation.
---
"The Google Cloud and C3.ai partnership creates a solution that dramatically speeds up our customers' digital transformations to allow them to rapidly attain new levels of operational efficiency, productivity, and competitive advantage. Together, we deliver a powerful vision for AI-driven digital transformation at the world's leading organizations."
—Ed Abbo
President
C3.ai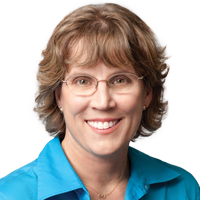 ---
"We're excited to bring the intelligence of Google Cloud to IoT through our work with partners like C3.ai. Bringing advanced AI and machine learning capabilities to IoT can unlock powerful insights for customers. C3.ai's expertise in industries like manufacturing, retail, financial services and more will be a tremendous asset to help customers do just that."
—Nan Boden
Head of Global Technology Partnerships
Google Cloud
The C3 AI Suite on Google Cloud
The model-driven C3 AI Suite accelerates development of complex AI applications while fully leveraging the highly differentiated Google Cloud Platform and infrastructure services.
See How C3.ai Impacts Industries
Impact by industry—across the value chain.
Utilities
Oil & Gas / Mining
Industrial / Manufacturing
Consumer Packaged Goods
Aerospace & Defense
Financial Services
Healthcare
Retail
Telecom
Public Sector / Cities
Explore the C3.ai - Google Cloud Alliance
Discover the possibilities of AI and IoT for your business.