C3.ai works proudly with the United States Department of Defense to collaborate with the military in support of national defense initiatives. Through innovative AI applications, we help ensure operational safety and mission readiness. However, working directly with the DoD is not our only point of contact with the military. A number of veterans have joined the C3.ai team over the years, bringing with them extraordinary skill sets developed during their military service.
"Veterans have a great deal to offer to potential civilian employers, including valuable nontechnical skills, such as leadership, decision making, being dependable, and attention to detail," RAND researchers wrote in a 2017 study. The study found that many skills gained even during basic combat training are applicable to civilian work. Seeking these skill sets, C3.ai actively recruits veterans and has found that their talents often are a perfect match for our career opportunities.
To enhance our work with veterans, C3.ai partnered with BreakLine, an intensive training program that helps military veterans transition into tech careers. Earlier in 2020, C3.ai hosted a day-long BreakLine workshop with more than two dozen veterans, presenting them with a company and product overview along with sessions on strategic communication. Chief Marketing Officer Bruce Cleveland moderated a C3.ai employee panel made up entirely of veterans who discussed how their military experiences have applied to their work in the civilian sector.
Lisa Lowery, a C3.ai delivery manager and former EP-3 Naval Flight Officer said her transition to working at the company had been quite smooth. "I really enjoyed my time in the military, so finding a follow-on role that would provide that same sense of mission and purpose was really important to me," she said. "At C3.ai, I have enjoyed being able to jump in with such a motivated group of people to tackle some incredibly dynamic and complex challenges." The veterans explained that C3.ai is attractive to former military officers because of the company's values and meaningful impact. Eric Hayden, a C3.ai delivery manager and former Cryptologic Warfare Officer in the Navy, noted that he met a number of dynamic people during his interview process. "Every single individual I spoke with was exceptional, dedicated to solving problems, and passionate about the work they do every day," he said. "Amazing people, coupled with an incredible platform, was an opportunity I could not pass on." Michael Njokuobi, an associate solutions leader and former Army Cyber Operations officer, agreed. "C3.ai is a mission-driven and cutting-edge organization," he said. "Working here, you will be challenged and you can still contribute to defending our nation."
C3.ai offers a supportive environment for military veterans to thrive and boasts a strong veteran network. Many C3.ai veterans are still serving in the reserve forces of their respective military branches, helping to foster a supportive network. Phil Duong, a C3.ai senior product manager and former Marine Corps pilot, said working with other veterans can be an invaluable part of the transition. "Despite all the resources and organizations dedicated to helping veterans transition, there is no equivalent to simply having a couple 'battle buddies' – folks who are going through the same process or are just a little bit further along."
C3.ai is honored to have many distinguished service members amongst our ranks. We are both proud and grateful for their contributions to our company and to our nation. If you are a military veteran interested in pursuing a new career, we invite you to consider opportunities at C3.ai and join us in our meaningful work.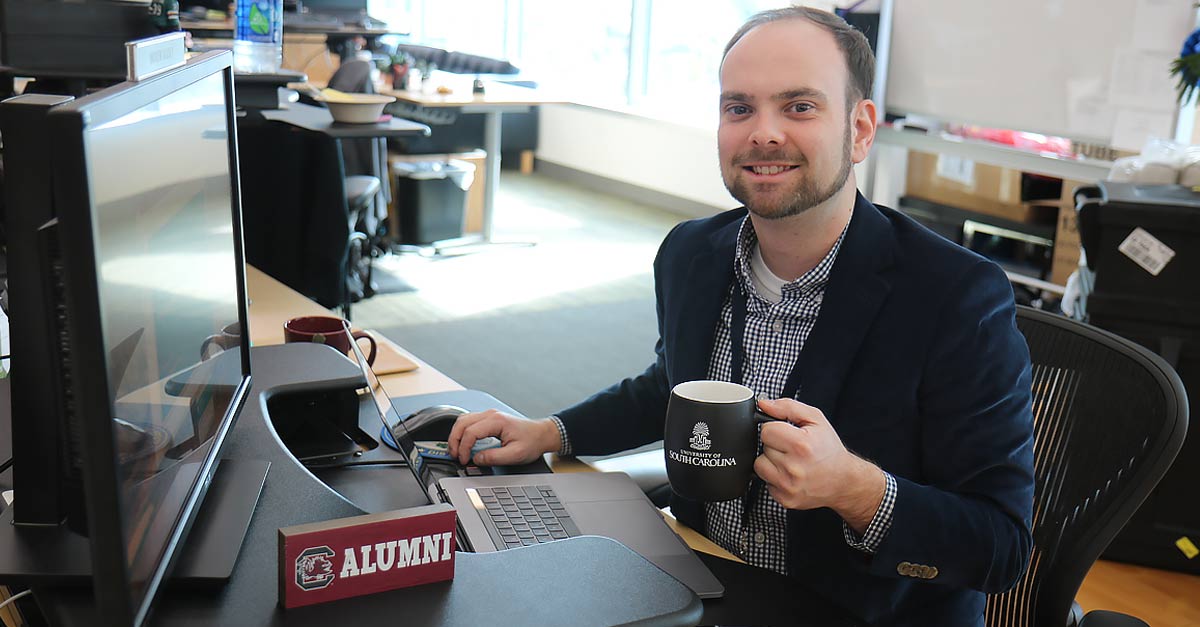 Andrew Dorsey is the Director of Talent Acquisition at C3.ai. He holds a Bachelor of Arts in Political Science (Summa Cum Laude)' a Master of Public Administration' and a Master of Human Resources degree from the University of South Carolina. He has visited over 70 countries' enjoys hikes around his new California home' follows politics' watches college football (Go Gamecocks!)' and brews a great cup of coffee.