Tom Siebel discussed many of the themes of his newly-released book Digital Transformation at a sold-out fireside chat at the Nasdaq Entrepreneurial Center in San Francisco on August 20.
Siebel was interviewed by Nasdaq Senior Vice President Jeff Thomas on topics ranging from the opportunities created by AI and other new technologies to privacy issues and the risks and challenges posed by AI and social media.
In response to an audience question about how companies should allocate resources for digital transformation, Siebel emphasized that there are companies that will thrive in this new economy and others that will fail. The winners will harness their data to change the way they design products and services, how they operate, and how they serve customers. Companies that do this will continue to prosper; those that don't will be acquired by those that do.
Siebel followed up with his thoughts on bias in data, stating, "The idea of AI without a human in the loop is a very troubling problem."
To wrap up the evening, Siebel left the audience of entrepreneurs with this advice on the ethics of AI: "Companies [that use AI] are ultimately responsible – when they act irresponsibly, we shouldn't take it. We should be fed up."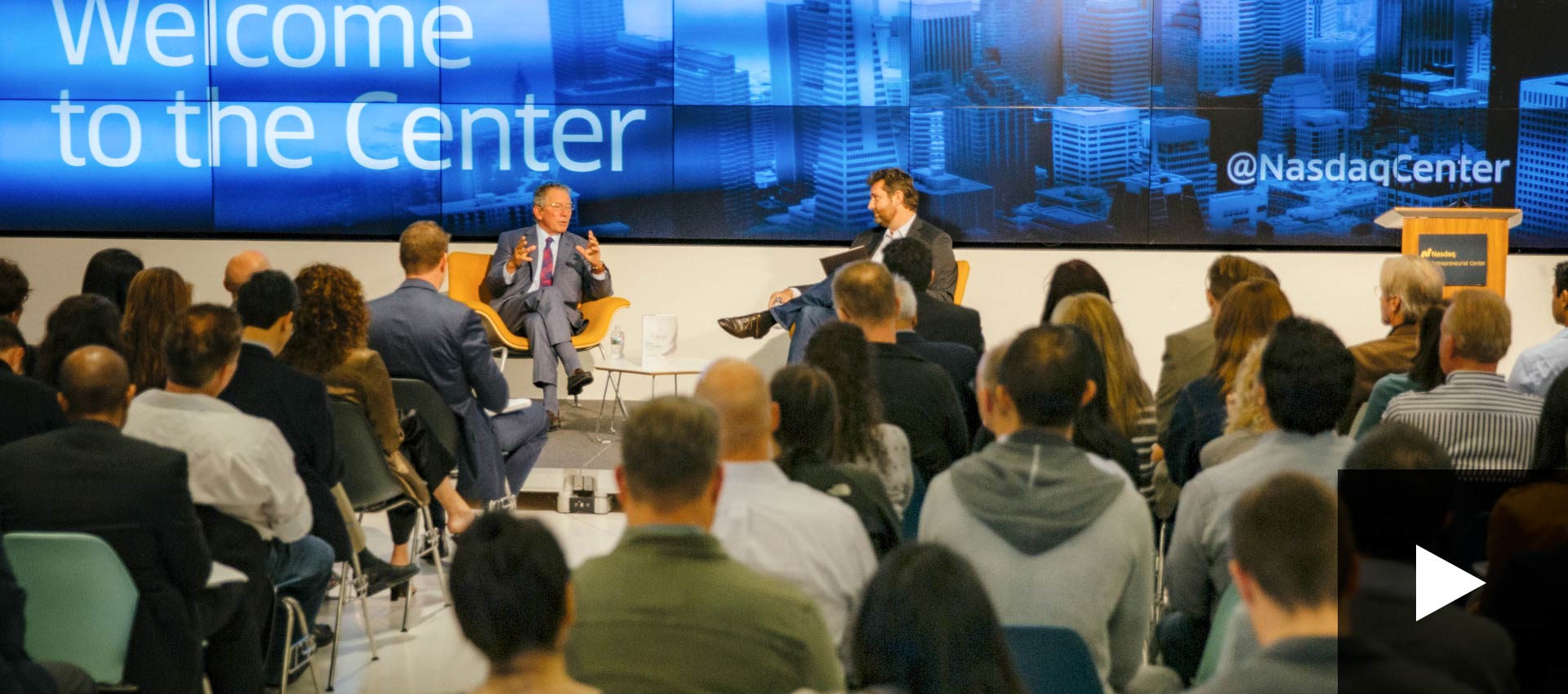 Watch Tom Siebel and Jeff Thomas of Nasdaq in conversation at the Nasdaq Entrepreneurial Center