In an article published in Fortune magazine today, McKinsey partners Daniel Pacthod, Kevin Sneader, Anand Swaminathan argue that incumbent companies stand a good change of prevailing, providing they move fast and at scale.
In the fight for survival where fleet-footed disruptors can innovate rapidly, "reinvented incumbents" can use the advantages of scale and access to capital to outpace competition.
This mirrors C3.ai CEO Tom Siebel's article on 'Why digital transformation is now on the CEO's shoulders,' published in the McKinsey Quarterly in December 2017, where he argues that value chains will be disrupted, and responding to these changes is a matter of enterprise survival. The critical components to survival are investments in AI and IoT, on a foundation of big data and elastic cloud computing.
The authors note: "the data is pretty clear on this score. McKinsey's 2017 Global Digital Survey of over 1,600 executives identified a group of "reinvented incumbents" (companies embracing disruptive technologies). They invest three times more in the new wave of disruptive technologies than traditional incumbents do."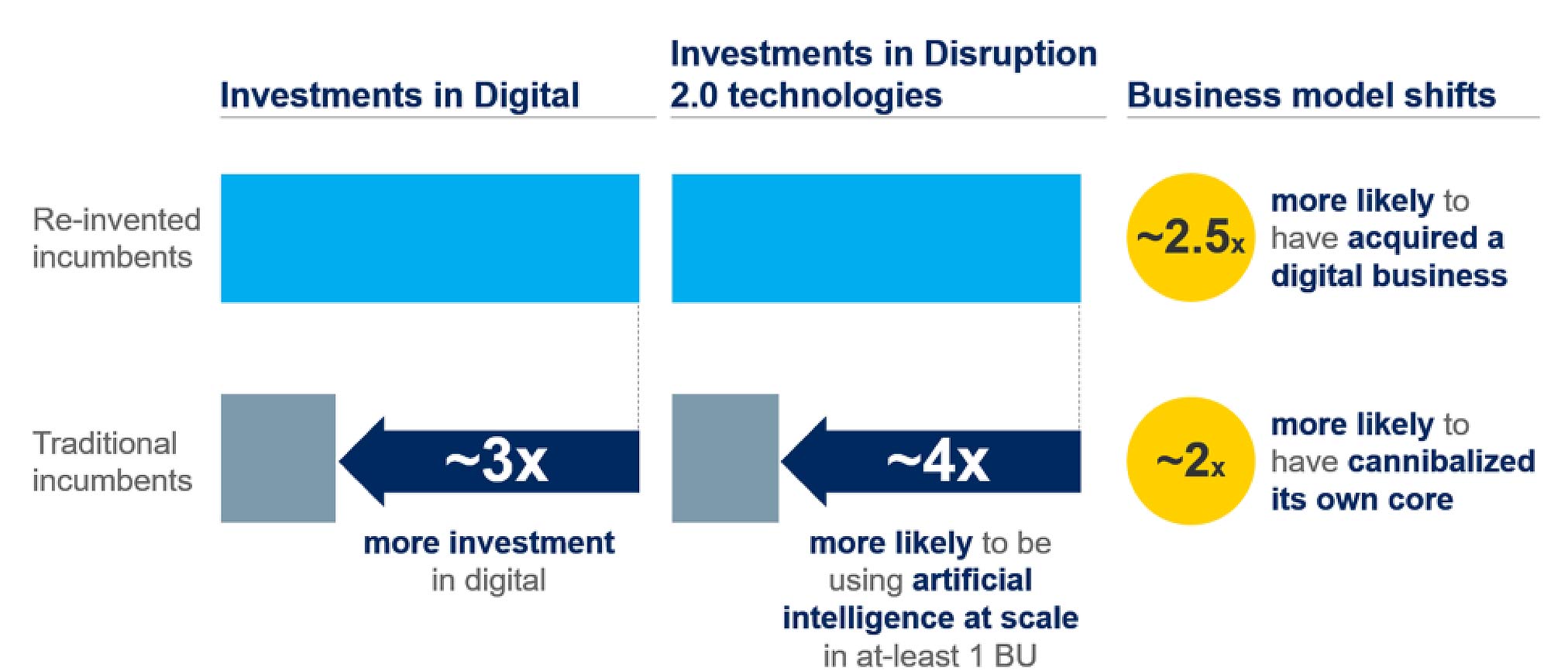 McKinsey & Co.

The latest wave of innovation and disruption enables "radically new things" by combining IoT, AI, next-gen hardware, and inexpensive compute and storage for applications like autonomous vehicles or virtual warehousing. Examples include ML-based precision medicine, asset management, predictive maintenance, autonomous vehicles, or VR-based access to data.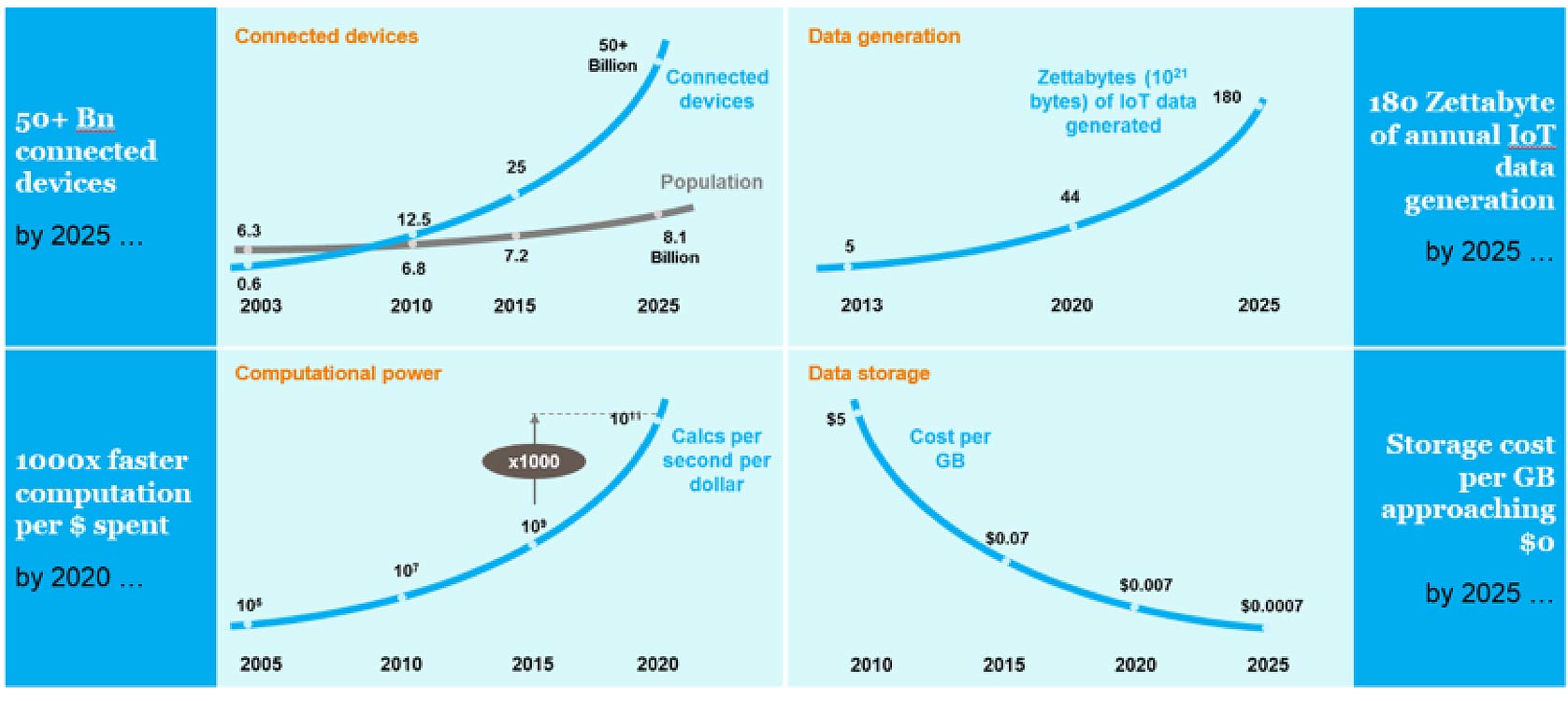 McKinsey & Co.

The impact will occur in three ways:
Exponentially increasing the pace of competition across all value chains
Rewarding interconnectivity for rapid delivery of goods and services
Blurring boundaries between industries, for expansion into new areas
Incumbents should be concerned about nimble competitors but do not need to fear extinction, provided they "skillfully combine new technologies into new businesses and scale them quickly. That's something incumbents should be well placed to do," conclude the authors.
Read the full article here.