There is nothing like the excitement of a university campus. Universities provide a special place for students to innovate collaborate and grow expertise. Ten years ago this semester I started my senior year of college. That's right – I was a senior in October of 2008 when the financial markets crashed and a recession pierced the economy. During this time it seemed as if no company was hiring. I faced a choice to throw myself into the tight job market with just my undergraduate degree and see what stuck or focus on building new skills in graduate school. I chose the latter. This decision taught me the importance of being a continuous learner. No matter what expertise you may have now do not rest on those laurels. Instead open your mind and be passionate about building skills for your future.
During my recent recruiting trips to university campuses it has been great to connect with bright students and hear their great interest in working for C3.ai. No doubt one's first job choice is really important so I consider it an honor to not only recruit the top students to join C3.ai but also to help guide them as they consider career options. I often share my own story and challenge students to think about how they will build upon their university education and where they will begin a career.
At C3.ai we offer early professionals an ideal place to apply their academic expertise to solve real-world challenges and in turn a special spot to grow skills. In this era of so many new technologies like AI Cloud and IoT it's important that one's first job be a secure and interesting place to be innovative and explore the future of tech. We look to hire recent college graduates who have this growth mind-set and passion for continuous skill improvement. The types of challenges we solve for our customers require us to be constantly learning – so we can apply the right technologies to solve the previously unsolvable.
Maybe you are where I was just ten years ago. Finishing up your university degree and thinking about where to launch your career – perhaps in the information technology sector. With a strong economic outlook I am sure you have many choices to consider. I'd like to offer the advice I share with other students.
First choose meaningful work. There are a lot of great companies out there but start your career with a team that is working on something very meaningful and has a real impact. I am humbled by the meaningful work our team does – especially around defense safety and energy. Take your expertise and apply it to work that matters.
Second launch your career with a company working on the top technology. Why would you want to maintain old legacy technologies? Instead align yourself to work where you can imagine and innovate for the future. The C3 Type System is revolutionary and uses the most powerful technology – AI machine learning predictive analytics — to tackle extraordinarily tough problems. Our platform was recently named as the #1 technology platform for IIoT in the world.
Third be a part of a team that is truly great. As a new graduate you will need to be surrounded by smart people who will mentor and collaborate with you. That team should be grounded in core values that guide the work they do and how they do it. I am so proud to work with truly amazing colleagues at C3.ai. Our C3.ai core values remind us to be curious and collaborative. With top talent and a culture of mentorship and learning the C3.ai team is the ideal environment to help a new graduate be successful. And by the way we have the Glassdoor awards to prove it.
For those hungry to learn the sky is the limit. At C3.ai we go to college campuses in search of the intellectually curious and invite them to work alongside our amazing team as we apply the greatest technology to solve big challenges. If this is you launch your career here and join us in meaningful work.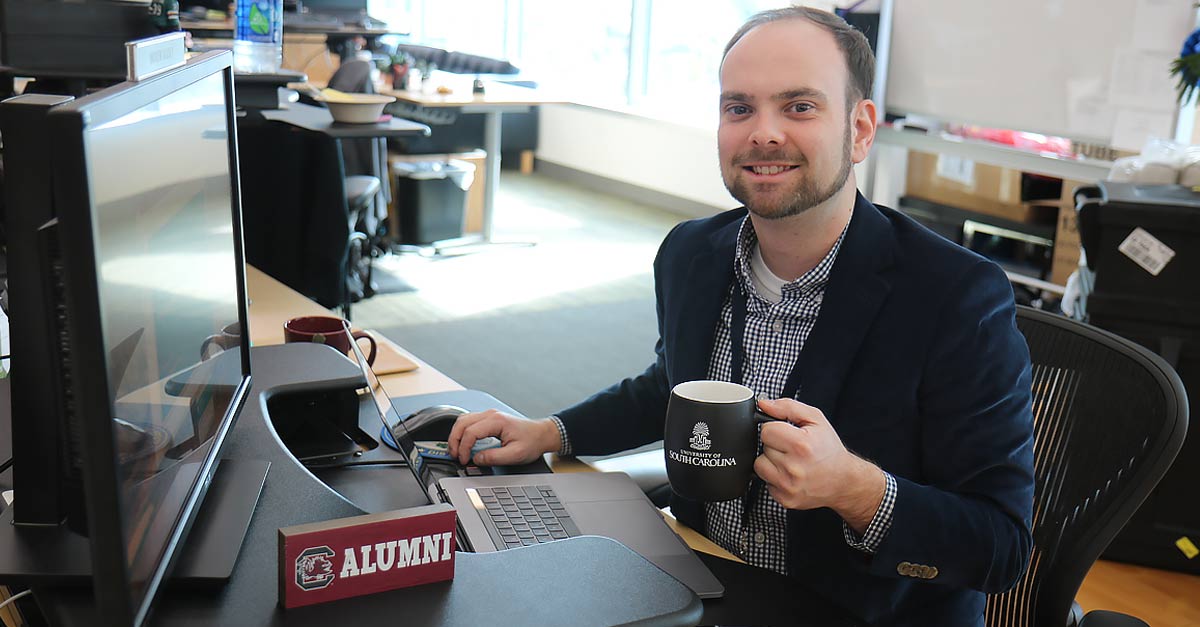 Andrew Dorsey is the Director of Talent Acquisition at C3.ai. He holds a Bachelor of Arts in Political Science (Summa Cum Laude) a Master of Public Administration and a Master of Human Resources degree from the University of South Carolina. He has visited over 70 countries enjoys hikes around his new California home follows politics watches college football (Go Gamecocks!) and brews a great cup of coffee.