Hackathons have been a tech-industry tradition for two decades, designed primarily to create new, functional software tools and applications in an extremely short time. Other goals include discovering news ways to collaborate, bonding across teams, and consuming large amounts of junk food.
Last week's C3.ai Hac3athon achieved all of these objectives. For 24 hours, 97 employees in the U.S. and Europe worked on 20 team projects. Many of these teams brought together people from different parts of the company, creating opportunities to learn new ways to work together.
Customer requests sparked the ideas for some of the projects. For example, C3 Solr from Team Karaoc3 was an application that integrates a variety of music-related data sources to enable the user to search for a song lyric and generate results that could be further filtered by the song's genre, artist, or album and, ultimately, play the song. The idea was sparked by a customer request to integrate Apache Solr into the C3 AI Platform.
Other project ideas focused on addressing internal C3.ai needs. For example, one team proposed machine learning models based on thousands of data scientist resumes that analyzed the attributes of potentially successful candidates, an approach that may help expedite candidate selection and help ensure bias-free hiring. The Lunch Club team aimed to automate the scheduling and logistics of managing Lunch & Learn presentations, while Team Carpool (aka Guys With Ties) sought to provide additional guidance to those learning the C3 Type System.
An onboarding game aimed to turn all the various tasks that new hires need to perform into an engaging, fun process. Sketch UI Designer was an innovative way to translate a hand-drawn sketch into a functional UI.
Many teams found themselves pivoting their projects in midstream, as new ideas emerged (and as time wound down). We all knew the projects would soon be judged on several criteria—Most Innovative, Best Presentation, Best Implementation, and Best Overall—and that valuable prizes (not to mention bragging rights) were at stake.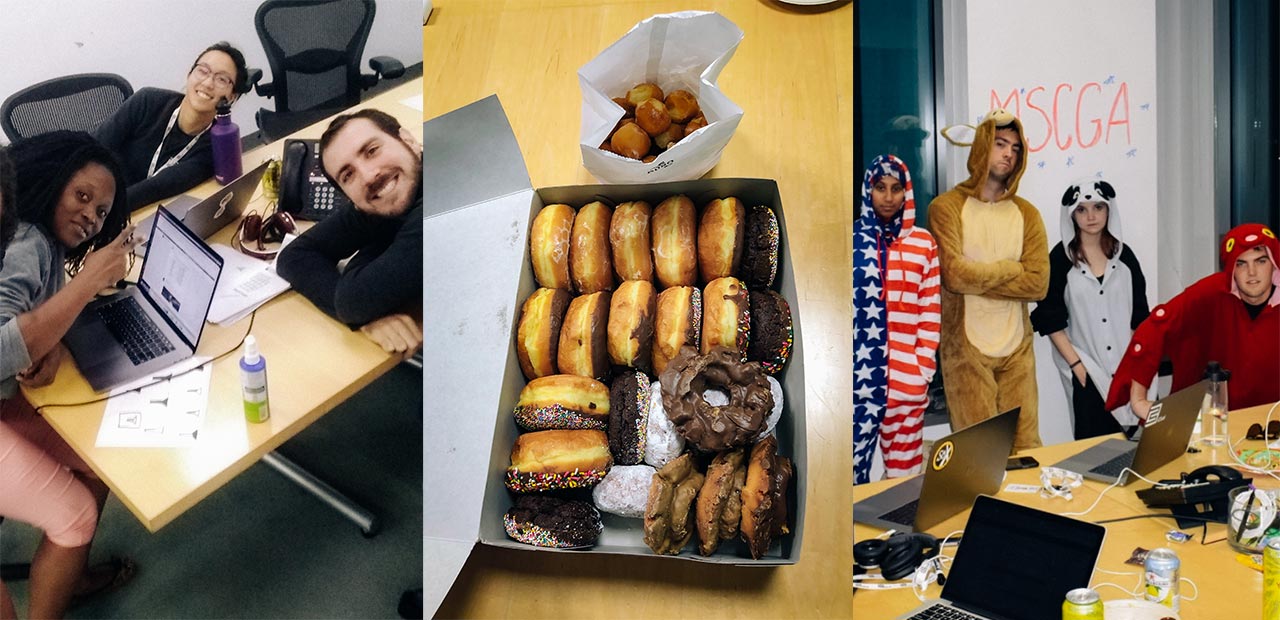 In addition to the judge's awards for top projects, two special awards were also presented. The Most Dedicated Team recognized the team demonstrating the most team spirit. Much like the Hogwarts Cup in the Harry Potter stories, the rules behind this prize were never spelled out, the teams didn't know who would be awarding points, or for what, or when.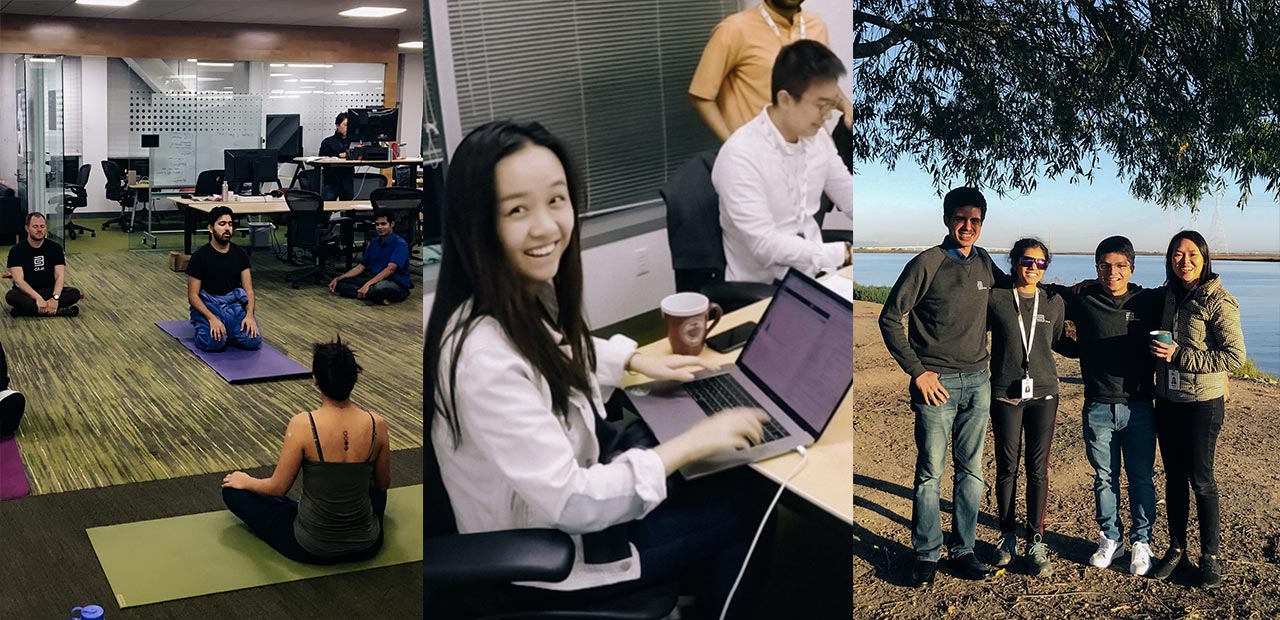 "Dedication points" were awarded for things like wearing costumes or accessories that fit the occasion (chef hats and some sort of Care Bear onesies), doing 3am yoga and sunrise hikes, participating in ping-pong competitions, or plowing through the night without sleep.)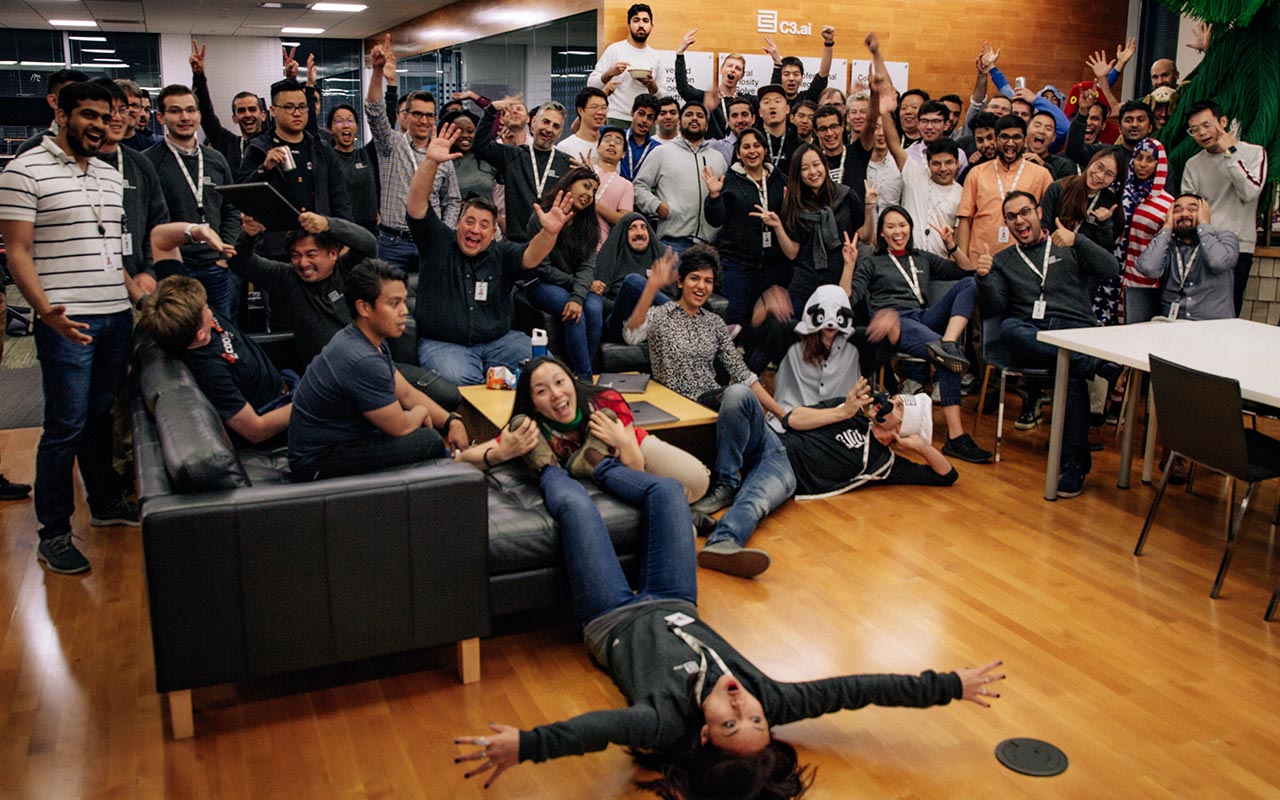 Another award—for the Crowd Favorite—was based on the total number of votes from the audience.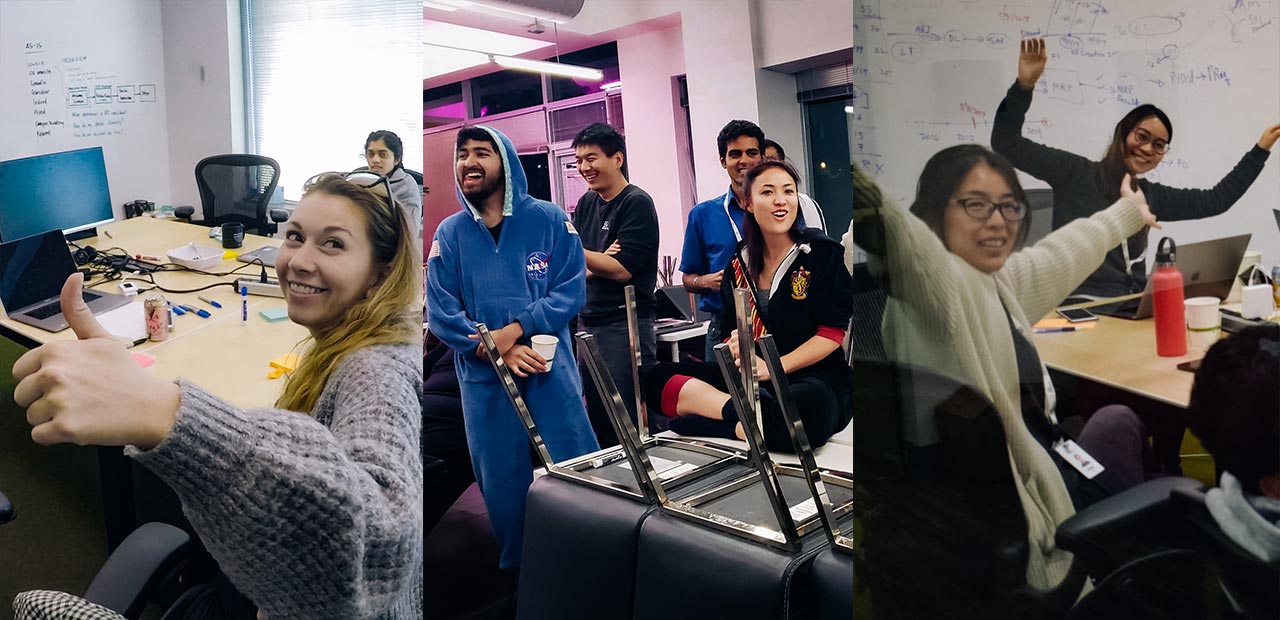 Congratulations to all of the participants and kudos to the award-winning teams!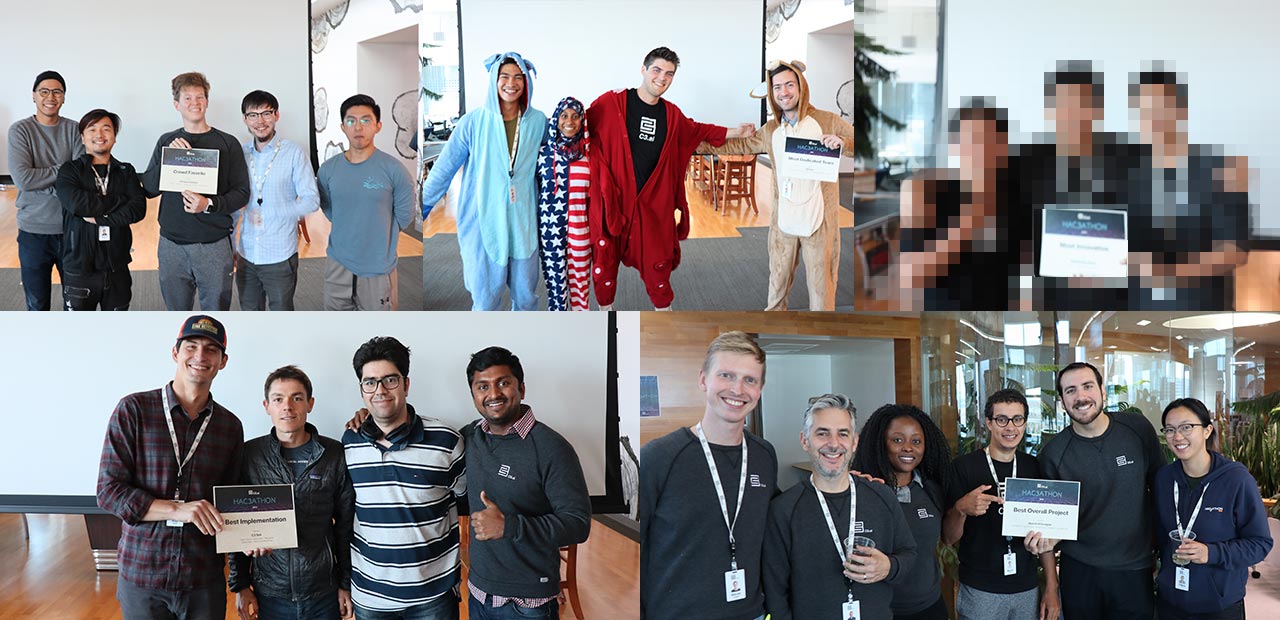 Top row (L to R): Crowd Favorite and Best Presentation: C3 Voice Assistant; Most Dedicated Team: MSCGA; Most Innovative: Onboarding Game (in 8-bit pixelated graphics, just like their project);
Bottom row: Best Implementation: C3 Solr; Best Overall: Sketch UI Designer
Check out a three-minute video recap of Hac3athon 2019 below.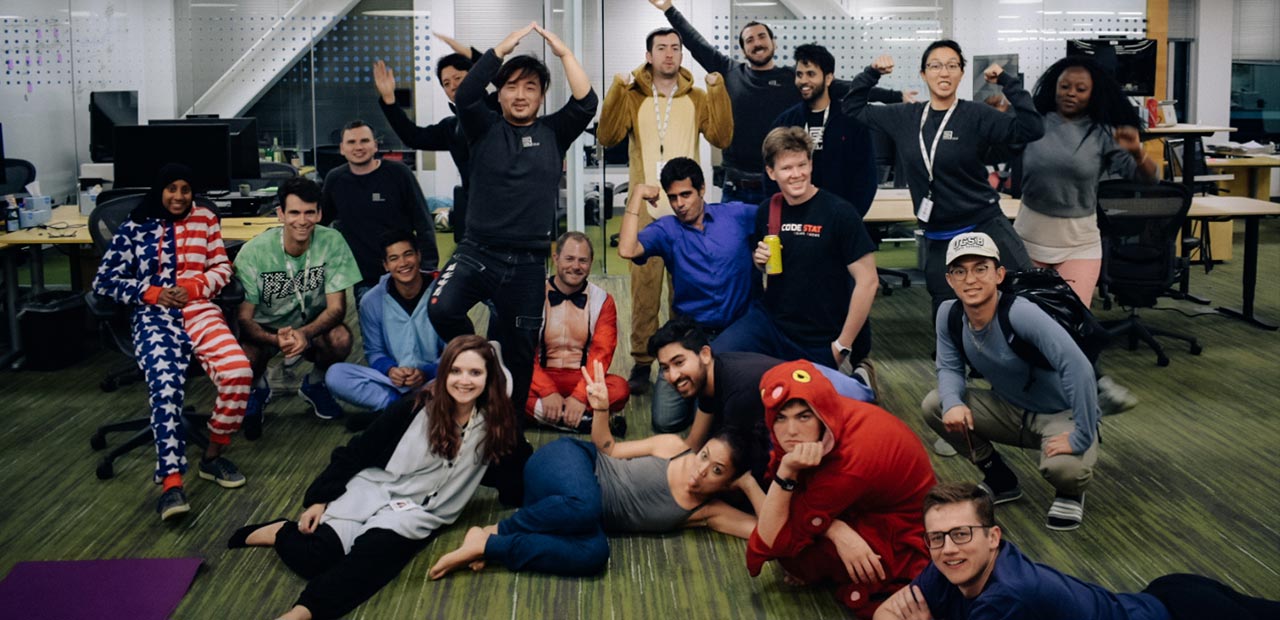 It's never too early to start thinking about what you can do at Hac3athon 2020!
Maggie Wang is a Senior Engineering Manager' responsible for building the C3 AI Platform visual development and data science tools. She has a BS and MS in Computer Science from the University of California' Santa Barbara. Maggie enjoys doing yoga' hiking' and traveling.