When C3.ai recently announced Smart Institutions, an AI-enabled software product that helps large organizations optimize energy usage, increase sustainable practices, and maintain infrastructure, I felt a jolt of pride and excitement. Because this was, I realized, a solution that very large Institutions like universities, hospitals, and city governments could use to drive wider adoption of Cleantech and make a positive impact on global warming.
Our partner in Smart Institutions is ENGIE, the world's largest energy services company, based in Paris. ENGIE will bundle the Smart Institutions product into their "zero carbon transition" service, where ENGIE holistically manages an organizations energy infrastructure to make it more cost and environmentally efficient.
What makes me so proud of and excited about the Smart Institutions partnership is not only that it is a practical way to reduce the impact of global warming — which I am deeply passionate about — but also that it is a big opportunity to drive innovation for greater good. With The Ohio State University, our first customer, we have an ideal large-scale partner to implement and scale many of the AI-based features that the Cleantech industry has advocated, including real-time automated demand response, renewables integration, and dynamic storage dispatch.
In the coming years, we plan to create what the broader Cleantech industry has been striving to accomplish for the past decade: a production-scale micro-grid operation. In such an operation, AI applications determine in real-time how to optimally procure and allocate each unit of power. For instance, an AI algorithm will determine when to either purchase energy from the grid, use solar, or pull from an electric vehicle or charged battery, and then decide how and when to use it to, for example, efficiently pre-cool a building, store in a battery for peak usage, or sell it into the energy market.
Universities are very well suited, I believe, to be where we pioneer the AI-enabled microgrid because they:
Care about sustainability and invest heavily in systems that align with their values
Are leaders in innovation and great partners to demonstrate next-generation technology
Resemble a "smart city"- they have a centrally managed infrastructure such that an organization like ENGIE can interface software with different systems and assets
Have large energy budgets where the financial returns from energy optimization are significant
Are long-standing organizations that can engage on multi-year partnerships (ENGIE has a 50-year partnership with The Ohio State University) where the testing, implementation, and payback of advanced technologies can be achieved
Energy and sustainability leadership, moreover, yields financial returns through cost savings and produces significant brand equity (from the public and student body).
As we enable and begin running Smart Institutions at universities worldwide, I see Smart Institutions evolving into a smart cities solution to optimize energy, water, waste, carbon, and other aspects such as open space and traffic for large population centers.
Organizations like ENGIE and C3.ai, working together to provide holistic solutions that deploy AI, are an effective way to drive adoption of Cleantech for large organizations and cities. As I tell my team and ENGIE counterparts, we actually get to produce and prove what the Cleantech industry has talked about for years.
If we accomplish that, I think we can be quite proud of our contribution to the environment and the fight to limit global warming.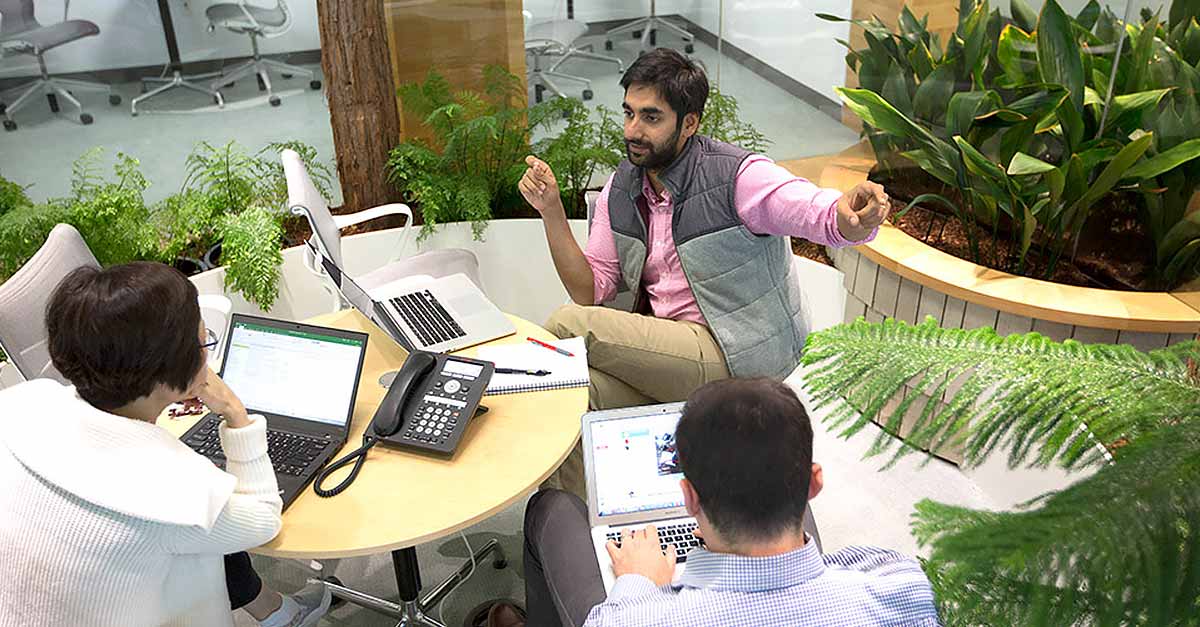 Udit Garg
is Director, Products at C3.ai and is responsible for C3 AI Energy Management. He earned an MBA from Stanford Graduate School of Business and a BS in Environmental Engineering from MIT. Udit is a Cleantech and AI enthusiast who loves being able to build products that tackle challenging problems' deliver big business impact' and fight against global warming.
Read Udit's blog post on The Future of Energy Management.